Specialty Cleaning Systems has delivered premium quality products and equipment for acoustical ceiling cleaning and restoration, exposed overhead structure, janitorial, flooring, lighting and many other types of cleaning companies throughout the U.S.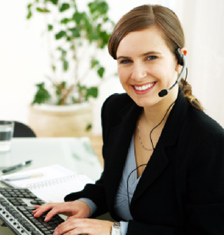 Our products and equipment have been used in all types of business  environments all across the country for Fortune 500 companies such as Sears & Roebuck co., Target, Caterpillar, Roche Diagnostic, Eli Lilly & Company, Meijer Department Stores, K-Mart, Costco Wholesale Company, Fred Meyer, The Kroger Co., Burger King, McDonald's, Don Pablo's, Red Lobster, and many others.
---
Our knowledge in the acoustical ceiling cleaning and restoration, exposed overhead structure, janitorial, floors, lighting and other specialty cleaning services has allowed us to develop and manufacture Specialty Cleaning Systems that deliver outstanding cleaning capabilities utilizing environmentally green cleaning products and spraying application equipment. 

Our expertise was accumulated over 25 years, in the caldron of the real-world delivering services to Fortune 500 Corporation & Top Retailer Clientele. Specialty Cleaning Systems has brought together the experience, expertise, exclusive products, equipment, and customer support to back up claims with results.

Utilizing Specialty Cleaning System's products and equipment, one of our customers, NCWLN.com has earned the National reputation as America's Leader in Acoustical Ceiling Cleaning and Restoration.

We look forward to discussing with you how our products and equipment can transform your cleaning business into a more profitable business for you and your customers while delivering better results to your customers.

WE ARE CURRENTLY LOOKING FOR DISTRIBUTORS, IF YOU WOULD LIKE TO BECOME A DISTRIBUTOR, GO TO THE DISTRIBUTORS PAGE OR "CLICK HERE" TO FILL OUT THE FORM, OR CALL US TOLL FREE 877-656-2636.

 



| | | | | | | | | | | |
| --- | --- | --- | --- | --- | --- | --- | --- | --- | --- | --- |
| | | | | | | | | | | |
| | |
| --- | --- |
| If you're looking for the best cleaning solutions and cleaning equipment available today, Contact Specialty Cleaning Systems!  | |